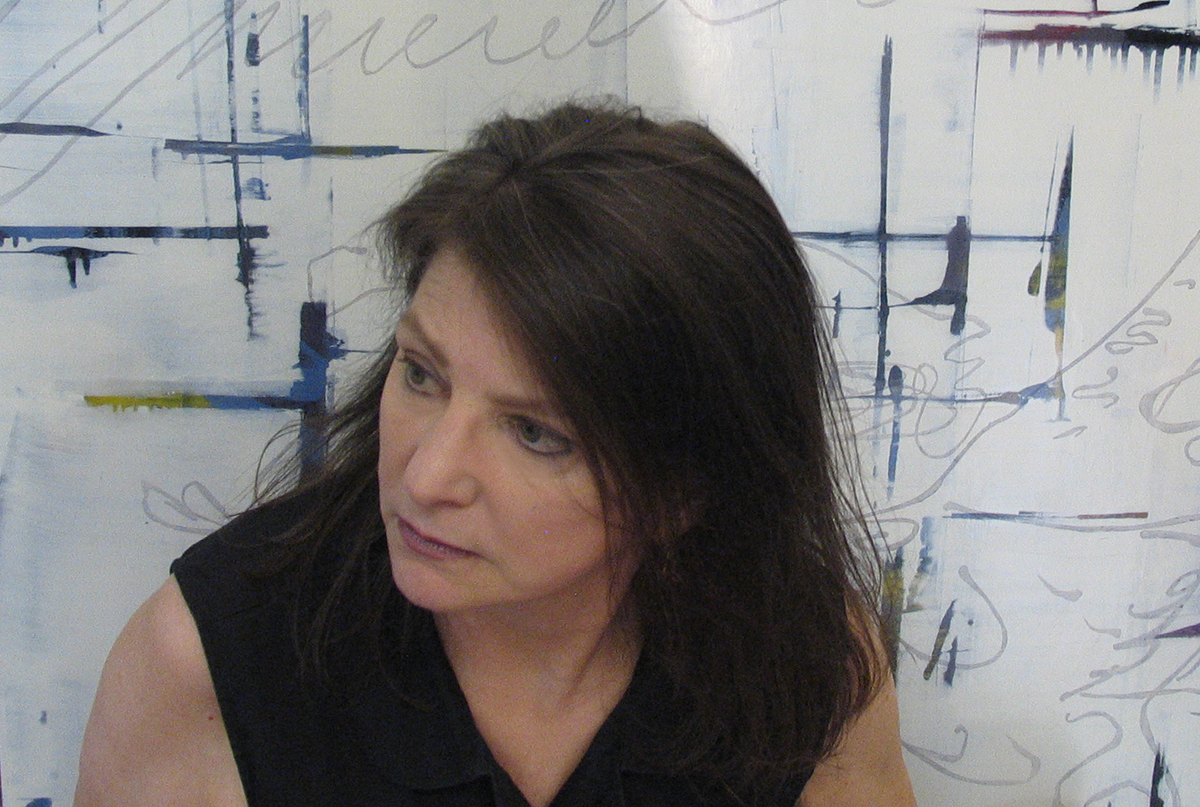 Born Madrid, Spain
EXHIBITIONS (solo unless otherwise noted)
What the Nighthawk Knows, Echo Arts, Bozeman, Montana, 2023 
Avian Witness, Gallatin River Gallery, Big Sky, Montana, 2020 (catalogue)
New Works: Shauna Moore + Catherine Courtenaye (two-person), Telluride Gallery of Fine Art, Colorado, 2016
Echo: Unspoken Dialects (four-person), Yellowstone Art Museum, Billings, Montana, 2016
The Big Room, Stremmel Gallery, Reno, Nevada, 2014
Read Between the Lines, Gallatin River Gallery, Big Sky, Montana, 2014
Recent Paintings, Modernism, Inc.,  San Francisco, 2012
Catherine Courtenaye: Paintings, Boise Art Museum, Boise, Idaho, 2011 (catalogue)
Recent Works, Modernism West, San Francisco, 2011
New Work, Modernism, San Francisco, 2009
Cheryl Pelavin Fine Arts, New York, 2009 (two-person)
Bentley Gallery, Scottsdale, Arizona, 2008
Stremmel Gallery, Reno, Nevada, 2007
Ghostwriters, Cheryl Pelavin Fine Arts, New York, 2007
Bentley Projects, Phoenix, Arizona, 2005
Stremmel Gallery, Reno, Nevada, 2004 (catalogue)
Lobby Gallery at 455 Market, San Francisco, 2003
Sampler, Latham Square Building, organized by the Oakland Museum of California, Oakland, 2002
Hunsaker/Schlesinger Fine Art, Santa Monica, California, 2000
Shaker Museum, South Union, Kentucky, 2000
Paintings of Shaker Objects, LIMN, San Francisco, California, 1999
The Colors of the Soul: Paintings of Shaker Objects, Grover/Thurston Gallery, Seattle, Washington, 1997
Andrew Shire Gallery, Los Angeles, 1994
Hartnell College, Salinas, California, 1994
DesignWorks, Berkeley, California, 1993
Gallery Paule Anglim, San Francisco, California, 1992
Bank of America World Headquarters, San Francisco, 1990
Kouros Gallery, New York, 1989
Iannetti-Lanzone Gallery, San Francisco, California, 1988
SELECTED GROUP EXHIBITIONS
Altered States, Telluride Gallery of Fine Art,  Telluride, Colorado, 2021
Bird, Nest, Nature, Bedford Gallery, Lesher Center for the Arts, Walnut Creek, California, 2020
Tending our Fragile Earth, Art Market San Francisco, Michelle Bello Fine Art, 2019
Winter Selections, Telluride Gallery of Fine Art, Telluride, Colorado, 2019
Earth and Sky, Gallatin River Gallery, Big Sky, Montana, 2018
ArtMiami Art Fair, Zolla/Lieberman Gallery, 2018
Boundless Visions, Yellowstone Art Museum, Billings, Montana, 2018
Montana Triennial 2018, Yellowstone Art Museum, Billings, Montana, 2018
Summer Highlights, Telluride Gallery of Fine Art, Telluride, Colorado, 2017
Montana History Conference, Sundog Fine Art, Bozeman, Montana, 2015
30-Year Retrospective, Telluride Gallery of Fine Art, Telluride, Colorado, 2015
Visual Language, Slate Contemporary, Oakland, California, 2014
The Spring Collection, Slate Contemporary, Oakland, California, 2014
A Conversation, Turman Larison Contemporary, Helena, Montana, 2014
Earth and Sky, Gallatin River Gallery, Big Sky, Montana, 2014
White, Telluride Gallery of Fine Art, Telluride, Colorado, 2014
Deck the Walls, Stremmel Gallery, Reno, Nevada, 2013
The Animal in Contemporary Art II, Stremmel Gallery, Reno, 2013
Bozeman Printmaking, The Emerson Center for the Arts and Culture, Bozeman, Montana 2011
Missoula Art Museum 39th Benefit Auction, Missoula, Montana 2011
ArtMiami 2010
Small Works, Bentley Gallery, Scottsdale, Arizona, 2010
Inscribere, Chandra Cerrrito Contemporary, Oakland, California, 2007
Chroma, Gensler San Francisco, curated by Chandra Cerrito, 2007
Cali/Graffi, San Francisco State University Fine Arts Gallery, A California Calligraphy Summit, 2006
Anne Reed Gallery, Sun Valley, Idaho, 2006
Firecrackers: Artists to Watch, Roshambo Gallery, Healdsburg, California, 2006
LIMN Collection Rugs, LIMN Gallery, San Francisco, California, 2006
Freefall: Contemporary Painting in the '00's, online exhibition curated by Chandra Cerrito, 2005
Contemporarities, The Contemporary Museum, Honolulu, Hawai'i, 2006
Handpicked, Michelle Bello Fine Art, San Francisco, 2003
25th Anniversary Exhibition, San Francisco Museum of Modern Art Artists Gallery, San Francisco, 2003
30 Years/30 Artists, Stremmel Gallery, Reno, Nevada, 2003
Solos: The Contemporary Monoprint,Kala Art Institute, Berkeley, California, 2002
34th Annual Art Auction, Yellowstone Art Museum, Billings, Montana 2002
Wrap Up, LIMN Gallery, San Francisco, 2001
Black and White and Read All Over, Sloan Miyasato, San Francisco, 2001
Abstraction: From Raucous to Refined, Bedford Gallery, Dean Lesher Regional Center for the Arts, Walnut Creek, California, 2000
Gallery Artists Summer Show, Hunsaker/Schlesinger Fine Art, Santa Monica, California, 2000
An Argument for Drawing, Art Museum of Missoula, 2000
Jeffrey Coploff Gallery, New York, New York, 1999
Precious, Jan Baum Gallery, Los Angeles, 1998
Pharmacopoeia, Patricia Sweetow Gallery, San Francisco,1998
L'Chaim: A Kiddush Cup Invitational, The Jewish Museum, San Francisco, 1997
Sherry Frumkin Gallery, Santa Monica, California, 1996
Refound, San Francisco Museum of Modern Art Rental Gallery, San Francisco, 1996
Anonymous Arrangement, Richmond Art Center, Richmond, California, 1995
What's in a Word? Gallery Concord, Concord, California, 1995
Art Faculty Exhibition, Schneider Museum of Art, Southern Oregon State University, Ashland, 1993
Vladimir/Emeryville Cultural Exchange, Vladimir, Russia, 1992
Asher/Faure Gallery, Los Angeles, 1991
Elizabeth Leach Gallery, Portland, Oregon, 1991
Art: the Other Industry, Emeryville, California; John Caldwell, juror, 1990
Gallery Paule Anglim, San Francisco, 1990
America, Italia, Spagna, Galleria San Benigno, Genoa, Italy, 1989
The Fourth International LA Art Fair, Los Angeles,1989
ProArts Annual, Oakland, California; Graham Beale, juror, 1988
Chain Reaction, San Francisco Arts Commission Gallery, San Francisco, 1988
Ten Women Artists of the Bay Area, Los Medanos College, Pittsburg, California, 1987
Bay Area Drawing, Richmond Art Center, Richmond, California, 1987
Small Treasures, Oakland Museum Collectors' Gallery, Oakland, California, 1987
ProArts Annual, Oakland, California; David Ireland, juror, 1987
Art: The Other Industry, Emeryville, California; Sidra Stich, curator, 1987
M.F.A. Exhibition, University of Iowa Museum of Art, Iowa City, 1984
EDUCATION
University of Iowa, Iowa City, M.F.A. in painting and drawing, 1984
University of Iowa, Iowa City, M.A. in painting and drawing, 1983
Massachusetts College of Art, Boston, 1980
Colby College, Waterville, Maine, B.A. magna cum laude in English, 1979
University of Bath, England, 1977
American School of Tangier, Morocco, 1973-1975
AWARDS AND HONORS
Artists Innovation Award 2017, Montana Arts Council 2017
TEDx speaker, University of Montana, February 2015
National Endowment for the Arts Individual Artist Grant, 1989
Ford Foundation Grants, 1982, 1983, 1984
Phi Beta Kappa, 1979
TEACHING
Montana State University, Bozeman, Guest Artist, 2010
San Jose State University, Guest Artist, 2010
Loyola Marymount University, Los Angeles, Guest Artist, 2000
California College of Art, San Francisco, Panelist, "Drawing as a Major Medium of Expression," 1999
Southern Oregon State University, Ashland, Guest Artist, 1999
Southern Oregon State University, Ashland, Instructor (full time), 1993
California College of Arts and Crafts, Oakland, Guest Artist, 1988, 1989, 1990, 2000, 2002
Emeryville Youth Art Program, Emeryville, California, Instructor, 1985–86
Dominican College, San Rafael, California, Guest Artist, 1985
University of Iowa, Graduate Teaching Assistant in painting, 1982–84
RESIDENCIES
Experimental Workshop, monotypes, Emeryville, California 2001
Ucross Foundation, Clearmont, Wyoming, 1991
Virginia Center for the Creative Arts, Sweet Briar, 1985
SELECTED COLLECTIONS
Achenbach Foundation for Graphic Arts, Fine Arts Museums of San Francisco
Bank of America
Boise Art Museum
City of Reno, Nevada
City of Walnut Creek, California
Crocker Art Museum
Farhat Art Museum, Beirut, Lebanon
Farmers and Merchants Bank, California
Folger, Levin & Kahn, LLP, San Francisco
Frontier Adjusters of America, Phoenix
Hyatt Hotels
Lehman Brothers
The Oakland Museum of California
Oracle
National Endowment for the Arts Loan Collection
Matsushita Investment & Development Co., Osaka, Japan
Pillsbury, Madison & Sutro, LLP, San Francisco
Renown Health Center, Nevada
Silk, Adler & Colvin, LLP, San Francisco
Tucson Museum of Art
Yellowstone Art Museum, Billings, Montana
Westin Verasa Hotel, Napa
Whitney Western Art Museum, Cody, Wyoming
PUBLIC COMMISSIONS
Deloitte LLP, Conference and Learning Center, Westlake, Texas, two 44 x 68-inch paintings, 2011.
Art in Public Places, City of Emeryville, California, Bus Shelter Temporary Art Program, four posters, 2010.
Renown Health, Nevada, fifteen 18 x 18-inch panels in the Tahoe Tower lobby, Reno.
Farmers and Merchants Bank, Lodi, California, one 84 x 60-inch painting.